Does this sound familiar "Honey, where's my iPhone?" only to remember you left it in a cab? Never good. All those pictures of your dog, notes, and candy crush scores – gone forever…or is it?
Let's talk about how to make sure that you don't lose that data if you lose your phone. We've already discussed the cloud (if you haven't read it please do first). Today we will go deeper into iCloud, Apples syncing protocol that will save your butt!

iCloud is a suite of products that allows you to sync your data between your iOS devices and your computer. Items such as Photos, Safari bookmarks, and even your saved Keychain passwords.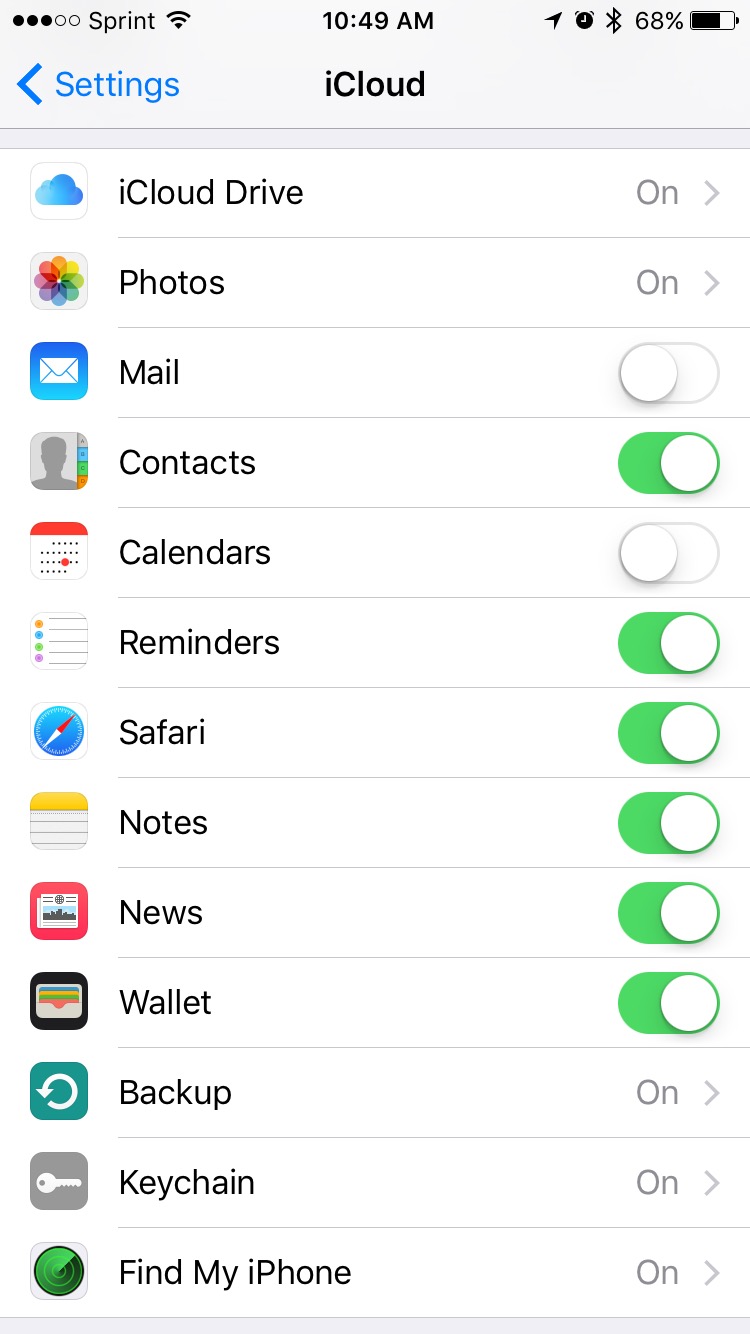 You can see from our example that Photos, Contacts, Safari, Notes, Keychain and Find my iPhone are turned on. If this phone was ever lost, logging back into the same iCloud account and turning these features back on will automatically pull down all of that content again.
Apple uses servers in a North Carolina facility to sync this data. Syncing means data is taken from one source (i.e. your computer), pushed up to the "cloud" and then downloaded to another source (like your iOS device, or another computer).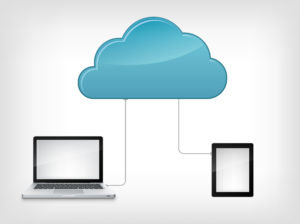 Your safari bookmarks, your notes, and reminders – all that data synced and saved
Let's say you lose your phone, but you know it's somewhere. Maybe not in a cab, but your office. As long as you have Find my iPhone turned on you can find it! Head over to www.icloud.com and click on Find iPhone.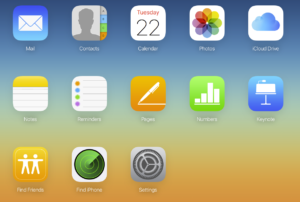 This service will help you locate your phone and any other devices you have Find my Phone or Find my Mac turned on. Here's where it gets awesome. You can do three things with your devices. You can play a sound (great if you think it's in the couch). You can lock your device so no one can get in, or if you know it's gone for good you can remotely wipe it.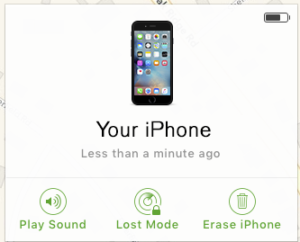 The only downside is that the device has to be on and connected to a network to receive that signal. So if your iPhone is turned off, and stays off it will never receive the Lock or Erase device. Hopefully at that point it's been crushed and no one will get to your stuff.
As for your apps — once you get a new phone you can either restore from a backup (you have a backup right?) or you can head to the App Store to redownload them. An easy way to see what you had on your iOS devices it to head over to the Updates section and pull down to see the Purchased section. In there you can see all the apps your purchased or just the ones that aren't on that specific device. This is a great way to download all those games again. Most games have cloud based storage for your place – some don't – so just make sure you have that backup.
Have questions or concerns to that your iOS devices aren't safe? Contact us and we'll be more than glad to help.