With decades of experience in IT support, especially with Mac servers and workstations, our technicians at Virtua Computers are prepared to service all your Mac support needs. Whether you need IOS consulting services, file-sharing setup, or assistance in configuring a new network environment for your office, we've got you covered.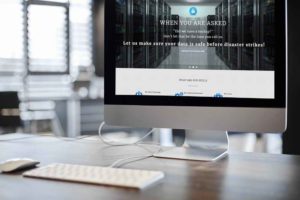 We offer a variety of on-site and managed services for all your Mac support needs, ensuring that your Mac and IOS maintenance doesn't go unaccounted for, especially if your primary tech team specializes in Windows. We service any other Apple products and software your business may be using as well, making it easy and cost-efficient for you to rely on an outsourced Mac IT service instead of handling issues yourself.
We also guarantee 24/7 emergency services for Mac issues that need same-day, in-person care. We are dedicated to adapting to your business's goals and needs, so we will always work with you to make sure you have our full attention when it comes to providing the best Mac support for your unique business.
We want to make sure your business runs as smoothly and efficiently as possible, so we provide the expertise you need to ensure your Mac systems are updated, backed-up properly, and set up for easy work flow. Don't wait to experience a data-loss disaster before you give our Mac support company in New York City a call!
Contact Virtua Computers today for a consultation or for more information on our services.